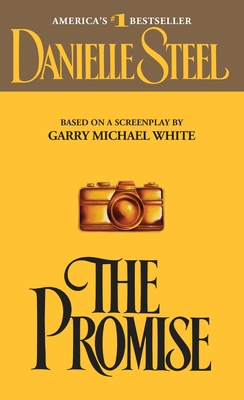 The Promise (Mass Market Paperbound)
Dell, 9780440170792, 288pp.
Publication Date: July 1, 1989
Description
Young architect Michael Hillyard and artist NancyMcAllister are determined to get married despitehis wealthy mother's disapproval. Then, minutesbefore their wedding, a terrifying accident and acruel deception separate Michael and Nancy --perhaps forever. Each pursues a new life -- Nancy inCalifornia, Michael in New York. But eventuallynothing -- and no one -- can keep them apart asthey keep their vow never to say good-bye.
About the Author
Danielle Steel has been hailed as one of the world's most popular authors, with over 650 million copies of her novels sold. Her many international bestsellers include Country, Prodigal Son, Pegasus, A Perfect Life, Power Play, Winners, First Sight, Until the End of Time, The Sins of the Mother, and other highly acclaimed novels. She is also the author of His Bright Light, the story of her son Nick Traina's life and death; A Gift of Hope, a memoir of her work with the homeless; Pure Joy, about the dogs she and her family have loved; and the children's book Pretty Minnie in Paris.
Advertisement