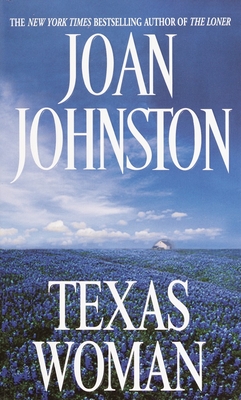 Texas Woman (Mass Market Paperbound)
Dell, 9780440236849, 384pp.
Publication Date: September 30, 2003
Description
The New York Times bestselling author of The Cowboy, The Texan, and The Loner weaves her seductive magic once again as she journeys back to the lawless frontier of Nineteenth-century Texas to bring us the story of two warring hearts and a seduction that began amid the fires of passion and treachery... Cruz Guerrero wanted Sloan Stewart from the first moment he laid eyes on the headstrong beauty. But Sloan, eldest daughter of a wealthy cotton planter, belonged to another man--until the day she came to him, a woman in trouble on the lawless frontier ...and he made her an offer she could not refuse. Now he is ready to claim what is rightfully his--even as a long-ago betrayal threatens to tear her from his arms forever. Sloan swore never to be used by a man again. Only sheer desperation made her strike a bargain with the aristocratic nobleman. Now he has come to collect on the vow they made together, seducing her with tender words, determined to make her want him as he wants her. Caught in the bitter cross fire of a traitorous enemy and an embattled republic, a man bound by honor and a woman wounded by passion must dare to trust in a love that's strong and wild and true...
About the Author
Joan Johnston is the bestselling, award-winning author of fourteen historical romances and twenty contemporary romance novels. She received a Master of Arts degree in Theater from the University of Illinois and was graduated with honors from the University of Texas School of Law at Austin. She is currently a full-time writer who lives in South Florida.
Advertisement