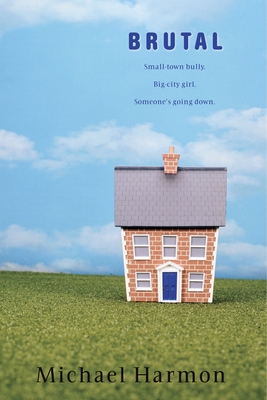 Brutal (Paperback)
Alfred A. Knopf Books for Young Readers, 9780440239956, 229pp.
Publication Date: March 8, 2011
Description
With her martyr-doctor mother gone to save lives in some South American country, Poe Holly suddenly finds herself on the suburban doorstep of the father she never knew, who also happens to be a counselor at her new high school. She misses Los Angeles. She misses the guys in her punk band. Weirdly, she even misses the shouting matches she used to have with her mom.
But Poe manages to find a few friends: Theo, the cute guy in the anarchy Tshirt, and Velveeta, her oddly likeable neighbor--and a born victim who's the butt of every prank at Benders High. But when the pranks turn deadly at the hands of invincible football star Colby Morris, Poe knows she's got to fix the system and take down the hero.
With insightfulness, spot-on dialogue, and a swiftly paced plot, Michael Harmon tells the story of a displaced girl grappling with a truly dangerous bully.
From the Hardcover edition.
About the Author
Michael Harmon's hobbies include backpacking, fishing, woodworking, and building skateboard and snowboarding ramps for his kids in the backyard. His first YA novels, Skate and The Last Exit to Normal, are also available from Knopf, and he is currently at work on his next book for young readers, The Chamber of Five. Visit his website at BooksbyHarmon.com.
Advertisement