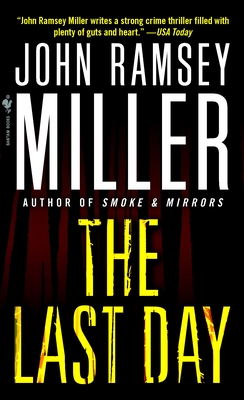 The Last Day (Mass Market Paperbound)
Bantam, 9780440243113, 384pp.
Publication Date: December 30, 2008
Description
An unbearable loss.
A shattered life.
And a killer who wants more. On the edge of the North Carolina woods, behind an isolated modern house, the watcher patiently waits. He knows all about the couple who live there--a talented surgeon and a successful businessman. He knows all about the people in their lives. He knows they are numb with grief. And he knows what is going to happen next--and why. For Dr. Natasha McCarty and her husband, Ward, their son's tragic death has shaped every moment of the last year. But to add to their pain, a new strangeness is suddenly engulfing them. Natasha's hands have begun to shake. A prized memento has been stolen. Then a sordid scandal explodes out of nowhere, one that threatens everything they've built, and brings friends, strangers--and enemies--into their lives. And now, as the anniversary of their son's death approaches, for reasons they can't guess, from a place they can't see, an extraordinary evil will emerge before their eyes. Because a killer has chosen this day as their last.
About the Author
John Ramsey Miller's career has included stints as a visual artist, advertising copywriter, and journalist. He is the author of the nationally bestselling The Last Family; four Winter Massey thrillers: Inside Out, Upside Down, Side By Side, and Smoke & Mirrors; and a stand-alone novel featuring FBI Special Agent Alexa Keen, Too Far Gone. Upside Down was nominated by the International Thriller Writers for the Best Paperback Original Award. Miller, a native son of Mississippi, lives near Gold Hill, North Carolina, where he writes full-time.
Praise For The Last Day…
"John Ramsey Miller writes a strong crime thriller filled with plenty of guts and heart." —USA Today
Advertisement