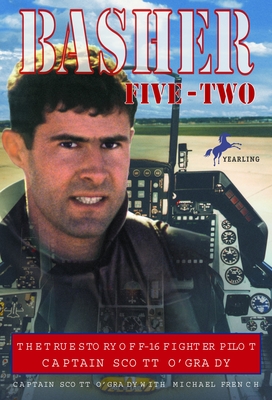 Basher Five-Two: The True Story of F-16 Fighter Pilot Captain Scott O'Grady (Paperback)
The True Story of F-16 Fighter Pilot Captain Scott O'Grady
Yearling Books, 9780440413134, 144pp.
Publication Date: July 6, 1998
Description
U.S. Air Force Captain Scott O'Grady was shot down in his F-16 over Bosnia while helping to keep the peace. The plane exploded, and Captain O'Grady fell 5 miles to the ground below. In exciting detail, Captain O'Grady tells how he evaded capture and how, with little water and no food, he was able to survive on his own in enemy territory.
About the Author
Scott O'Grady has accumulated more than 1,300 military flying hours, including over 1,000 in the F-16 for the U. Air Force Reserve. He is the author of the New York Times bestseller Return with Honor.
Advertisement