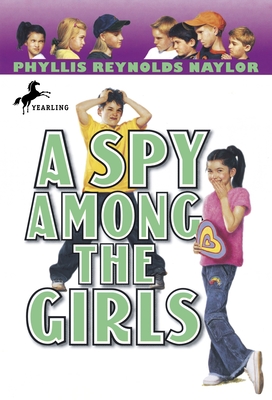 A Spy Among the Girls (Boy/Girl Battle #6)
Paperback

* Individual store prices may vary.
Description
Valentine's Day is coming up and love is in the air between Beth Malloy and Josh Hatford. When they are spotted holding hands, Josh tells his teasing brothers that he's simply spying on the girls to see what they're plotting next. When Caroline Malloy decides she must know what it's like to fall in love, too, poor Wally Hatford is in for it!

Meanwhile, big sister Eddie couldn't care less about that mushy stuff. All she cares about is her sixth-grade science fair project. But when she comes up with a great plan, Josh and Jake Hatford horn in on her project. On the day the plan goes into action, little do the boys know that Eddie has a trick up her sleeve. And with daredevil Caroline's amazing attention-getting stunt, trouble is sure to follow. Get ready, the Malloys and Hatfords are at it again!
Yearling, 9780440413905, 144pp.
Publication Date: January 8, 2002
About the Author
Phyllis Reynolds Naylor has written over 100 books, many of them taking place in West Virginia.