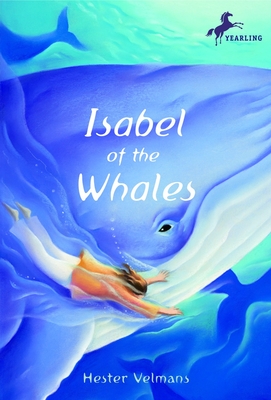 Isabel of the Whales (Paperback)
Yearling, 9780440420255, 192pp.
Publication Date: July 11, 2006
* Individual store prices may vary.
Description
Eleven-year-old Isabel is a "plain old" girl living in Provincetown, Massachusetts, who believes that she is destined to accomplish something special. When her fifth-grade class goes on a whale-watch field trip, something amazing happens: Dozens of different species of whales surround the boat, bumping the deck and sending Isabel flying into the ocean. Isabel is shocked to hear the whales speaking to her—she is a mermaid, they tell her, a "Chosen One" who has the ability to turn from a human into a whale and back again. She is destined to live among the whales long enough to learn their ways, and teach them about the human world.

Living among her pod is fun, at first, but Isabel has an important mission. She will change the whales' future forever, and learn a lot about herself in the process.


From the Hardcover edition.
About the Author
Hester Velmans is an accomplished translator who has won awards for her translations of adult novels. This is her first original novel. She lives in Armonk, NY.


From the Hardcover edition.
Praise For Isabel of the Whales…
"Fantasy and reality merge in this aquatic coming-of-age adventure with a compelling ecological message. . . To Velmans's credit, the improbable seems probable through the eyes and voice of her down-to-earth heroine. Watch out Little Mermaid, here comes Isabel."–Kirkus Reviews


From the Hardcover edition.