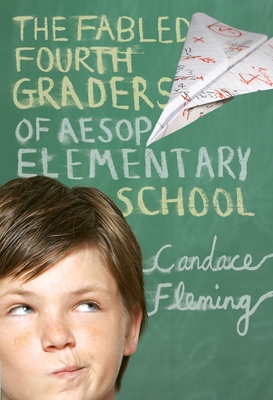 The Fabled Fourth Graders of Aesop Elementary School (Paperback)
Yearling Books, 9780440422297, 186pp.
Publication Date: July 14, 2009
Description
Here's a chapter book of contemporary fables about a rambunctious group of fourth graders and their amazing teacher--the globe-trotting, Mayan-ceremonial-robe-wearing Mr. Jupiter--that is sure to delight students and teachers alike. Kids will laugh out loud as they learn tried-and-true lessons in this funny, fast-paced book. The fourth graders at Aesop Elementary are, well, unusual. There's Calvin Tallywong, who wants to go back to kindergarten. But when he actually gets the chance, he's forced to do the squirrel dance and wear a school bus name tag. The moral of his story? Be careful what you wish for. Then there's Amisha Spelwadi, who can spell wildebeest, no problem. But when Mr. Jupiter asks the class to spell cat, all Amisha can come up with is kat. The moral: Don't count your chickens before they hatch. And don't miss the class's continued adventures in The Fabled Fifth Graders of Aesop Elementary School by Candace Fleming.
About the Author
Candace Fleming is the prolific author of many critically acclaimed, bestselling books for children, including the picture books Muncha! Muncha! Muncha! (an ALA Notable Book and four starred reviews), and Boxes for Katie (a Junior Library Guild Selection and a Publishers Weekly Best Book of 2003); the nonfiction titles Our Eleanor (an ALA Notable Book, an ALA Best Book for Young Adults and three starred reviews) and Ben Franklin's Almanac (an ALA Notable Book, ALA Best Book for Young Adults, James Madison Honor Book, and three starred reviews). She lives in Mt. Prospect, Illinois. From the Hardcover edition.
Advertisement