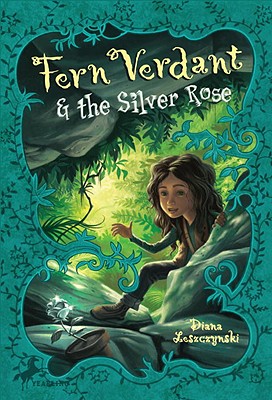 Fern Verdant and the Silver Rose (Paperback)
Yearling, 9780440422549, 288pp.
Publication Date: March 23, 2010
* Individual store prices may vary.
or
Not Currently Available for Direct Purchase
Description
FERN WISHES SHE had normal parents and a normal name. Instead, she has eccentric botanist parents who named her Fern, after her father's favorite plant. Lily, Fern's mother, assures her one day she'll understand their love of plants, but Fern can't believe it. She hates plants and could do with less of them in her life.

Then Lily disappears suddenly while attending to a mysterious and rare Silver Rose. Fern and her dad are heartbroken, but have no idea what could have happened, until one day, Fern learns she has a one-of-a-kind talent: she can communicate with plants, and so could her mother! Using her newfound skill, she learns that her mother is in terrible danger, and she is the only one who can save her. With a little help from her friends, the plants . . .
About the Author
Diana Leszczynski has always wanted to write books. But before she became an author she held a bunch of different jobs, including reporter, researcher, film developer, and yoga teacher. She has traveled around the world and seen many amazing things. One day she finally decided it was time to write. "Fern Verdant and the Silver Rose" is her first novel, and she is busily at work on her next.

She was born in England and raised in Canada; she now lives in California with her husband and a cat named Mouse.
Advertisement