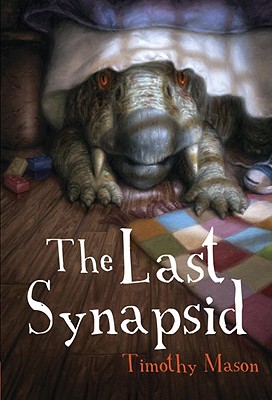 The Last Synapsid (Paperback)
Yearling Books, 9780440422686, 311pp.
Publication Date: February 8, 2011
* Individual store prices may vary.
or
Not Currently Available for Direct Purchase
Description
Faith, Colorado, doesn't get many visitors. But this spring, a mysterious creature is lurking on the mountain. Fiercer than a mountain lion, it's been hunting pets and horses, and leaving their remains scattered over the mountainside. But what is it, and what does it want? Only 12-year-old Rob and his best friend, 13-year-old Phoebe, are brave enough to investigate.
What they find on the mountain is beyond their wildest imagination. The last synpapsid a squat, drooly creature that looks like a dinosaur crossed with a wienerdog not only speaks English, but also claims to need Rob and Phoebe's help. He's looking for his cohort a violent carnivore called a gorgonopsid. If he doesn't bring it back to his time, history will re-align, humans will never evolve, and Rob and Phoebe will end up as nothing more than characters in an elderly synpapsid's dream.
About the Author
TIMOTHY MASON is a playwright who wrote the book and lyrics for the Broadway musical version of "How the Grinch Stole Christmas!" He lives in New York. "The Last Synapsid" is his first novel.
Advertisement