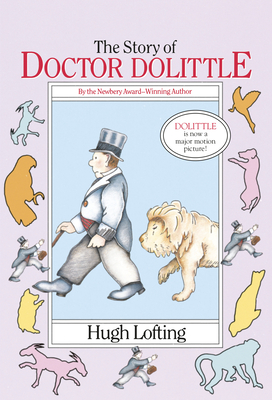 The Story of Doctor Dolittle (Paperback)
Yearling Books, 9780440483076, 176pp.
Publication Date: December 15, 1968
Description
In this first book in the series, Doctor Dolittle discovers that he can talk to the animals--Jip the dog, Dab Dab the duck, Polynesia the parrot.
About the Author
Hugh Lofting was born in 1886 in Maidenhead, Berkshire. His Doctor Dolittle books first appeared on paper in the form of letters to his children, Elizabeth and Colin. Lofting wrote a number of children's books besides the Dolittle series, including The Story of Mrs. Tubbs (1923), Tommy, Tilly and Mrs. Tubbs (1936), Porridge Poetry (1924), The Twilight of Magic (1930), and Gub Gub's Book (1932). Lofting also wrote one book for adults, Victory for the Slain (1942). He died in 1947 in Santa Monica, California.
Praise For The Story of Doctor Dolittle…
"Any child who is not given the opportunity to make the acquaintance of this rotund, kindly, and enthusiastic doctor/naturalist and all of his animal friends will miss out on something important."-- Jane Goodall
Advertisement