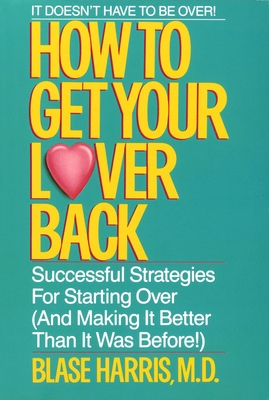 How to Get Your Lover Back: Successful Strategies for Starting Over (& Making It Better Than It Was Before) (Paperback)
Successful Strategies for Starting Over (& Making It Better Than It Was Before)
Dell, 9780440500896, 240pp.
Publication Date: September 10, 1989
Description
If your lover has left you... If your relationship is on the edge, and you feel fragile and out of control... If you regret walking out... If you're not sure you want your lover back, but you need to understand what happened... You do have a second chance--if you know what has to come first. Falling in and out of love is a natural process that can be understood and mastered. Love properly understood can be love regained and kept alive for a lifetime. This step-by-step approach developed by psychiatrist Blase Harris works. It has worked for the people in this book. And now it can work for you. Dr. Harris's practical guide shows you how to avoid the common mistakes ex-lovers make, love 100 percent, and get your lover back.
About the Author
Blase Harris has been doing in-depth psychotherapy since the early 80's, and has practiced psychiatry at a number of places around the country. He operates a full-time psychiatric practice on the Big Island of Hawaii. Harris received his degree from the University of Maryland School of Medicine. He did his early internship work at South Baltimore General Hospital, and finished his Residency Program at John Burns School of Medicine.
Advertisement