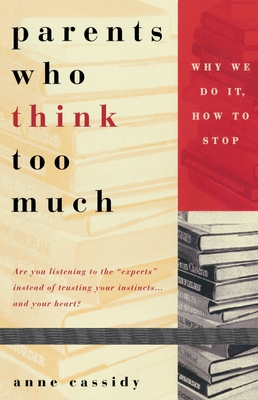 Parents Who Think Too Much: Why We Do It, How to Stop (Paperback)
Why We Do It, How to Stop
DTP, 9780440508120, 368pp.
Publication Date: June 8, 1998
Description
With the baby boom generation came the genre of parenting books that told parents how to teach their kids everything from toilet training to developing self-esteem. Generally the message has been: go easy on your child, but hard on yourself. It is starting to become apparent, especially in the best of families, that giving your kids lots of choices, validating their feelings at great peril to your own and providing "enough" individual attention for each child is creating a generation of kids over whom we have no control. Cassidy argues that this comes from over-thinking our role as parents. We've pondered every step so much that the juice, the joy, and worst of all, our confidence is gone. The reasons are clear: We have fewer children later in life so we've had more time to ponder. We've grown up just as research on infant and child development has come of age, so there's no shortage of material to think about. As a generation we've prided ourselves on self-improvement and we bring the same zeal to child improvement. We're less likely to live close to our families, and so are more likely to seek out expert solutions. To counter this thinking, Cassidy will suggest keeping the big picture in mind--what kind of people do you really want your kids to be? Honest, kind, cooperative, empathetic? It may mean losing sight of whether enough play dates are scheduled for the week and if you've positively reinforced the latest creative endeavor, but it will bring back your instincts about what is important to your family as a whole, and to your kids to become decent people.
About the Author
Anne Cassidy is a writer and mother of three daughters, whose articles appear often in national magazines. Formerly an editor at McCall's, she has been a frequent contributor to Parents, Working Mother, Woman's Day, and Family Circle. She's the author of Parents Who Think Too Much and coauthor of Single File.
Advertisement