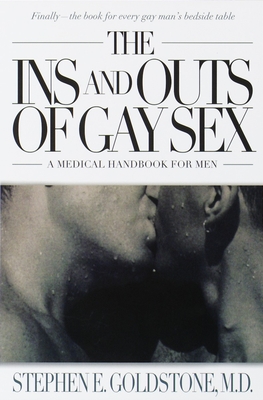 The Ins and Outs of Gay Sex (Paperback)
Dell, 9780440508465, 288pp.
Publication Date: May 18, 1999
Description
Finally--the book for every gay man's bedside table. At last Answers to the questions you're too embarrassed to ask--but always wanted to know Why does it hurt down there? Is it really safe to do that? What does it mean when something looks like this--and how do I make it go away? Chances are you never learned anything about gay intimacy from your parents, your school, or your family physician. Here, at last, is reliable, comprehensive information on a wide spectrum of gay medical concerns, written by an eminent surgeon and recognized authority on gay health issues. With up-to-date facts, interviews, and case studies from the author's practice, The Ins and Outs of Gay Sex goes far beyond HIV concerns, combining a complete education about the safe and pleasurable practices of male-male sexuality with a comprehensive medical volume. Here are the facts about what you need to know to keep your sex life hot and healthy, including: The rules of safe anorectal stimulation. Symptoms to send you running to the doctor. Foreplay, sex toys, and other accessories. Viral and nonviral STDs-don't wake up with an unpleasant surprise Treatments for impotence and other sexual dysfunctions. Diseases that can be spread without penetration. Drugs...relationships...doctors (how to find the right one for you), and much more.
About the Author
Dr. Stephen E. Goldstone has a busy surgical practice in the New York metropolitan area. He is a fellow of the American College of Surgeons, is on the teaching faculty of the Mount Sinai School of Medicine, and holds appointments at two New York City hospitals, Mount Sinai Medical Center and Cabrini Medical Center.
Advertisement