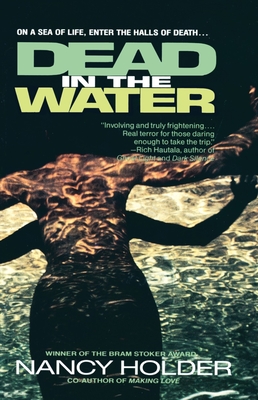 Dead in the Water (Paperback)
Delta, 9780440614074, 428pp.
Publication Date: March 1, 1995
Description
The shipwrecked, vacationing passengers of the ill-fated freighter, Morris, are picked up by the H.M.S. Pandora and sail into a cruise of metaphysical terror, madness, and death.
About the Author
Nancy Holder is the New York Times bestselling author of the Wicked series (with coauthor Debbie Viguie) and the Possessions series. She has written many novels and short stories set in the Buffy the Vampire Slayer, Angel, Hellboy, and Smallville universes. A four-time winner of the Bram Stoker Award from the Horror Writers Association, she is a former director of children's ministries for her local United Methodist church. She lives in San Diego with her daughter, Belle, two cats, and Panda Monium Holder, a Cardigan Welsh Corgi.
Advertisement