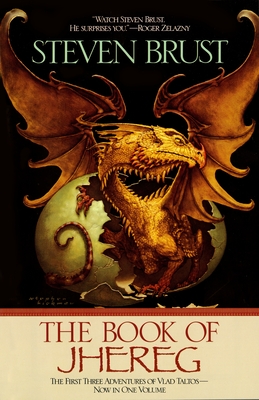 The Book of Jhereg (Paperback)
Ace Books, 9780441006151, 480pp.
Publication Date: August 1, 1999
Description
A welcome addition to any fantasy fan's library, The Book of Jhereg follows the antics of the wise-cracking assassin Vlad Taltos and his dragon-like companion through their first three adventures?Jhereg, Yendi, and Teckla. From his rookie assassin days to his selfless feats of heroism, the dauntless Vlad will hold readers spellbound?and The Book of Jhereg will take its place among the classic compilations in fantasy.
About the Author
Steven Brust is the author of numerous fantasy novels, including Jhereg, Yendi, Teckla, and Orca. He lives in Minneapolis.
Advertisement