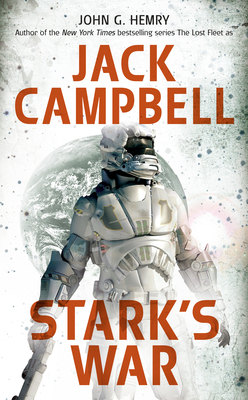 Stark's War (Paperback)
Ace, 9780441007158, 272pp.
Publication Date: April 1, 2000
* Individual store prices may vary.
Description
The Americans were the first to set foot on the moon. They intend to be the last.
 
The United States of America reigns over Earth as the last surviving superpower. To build a society free of American influence, foreign countries have inhabited the Moon, taking advantage of the natural resources to earn their own riches. Now the U.S. military has been ordered to wrest control of Earth's satellite from America's rivals.
 
Sergeant Ethan Stark must train his squadron to fight against a desperate enemy in an airless atmosphere at one-sixth normal gravity. Ensuring his team's survival means choosing which orders to obey--and which to ignore...
About the Author
John G. Hemry is a retired naval officer who graduated from the U.S. Naval Academy in Annapolis before serving with the surface fleet and in a variety of other assignments. He is the author of the Paul Sinclair series and the Stark's War series. As Jack Campbell, he is the New York Times bestselling author of The Lost Fleet series, The Lost Stars series, and Pillars of Reality series. He lives with his indomitable wife and three children in Maryland.
Praise For Stark's War…
Praise for the Stark's War series

"A gripping tale of military science fiction, in the tradition of Heinlein's Starship Troopers and Haldeman's Forever War." --Absolute Magnitude

"A rip-roaring race through tomorrow's battlefield, where knowledge is power but stupidity still reigns. Hemry's debut is a great yarn--and a thoughtful cautionary tale." --Mike Shepherd, New York Times bestselling author of Kris Longknife: Bold

"When it comes to combat, Hemry delivers." --William C. Dietz, New York Times bestselling author of Into the Guns

"Gripping. Sergeant Stark is an unforgettable character. Stark's War reads as if Hemry has been there." --Jack McDevitt, Nebula Award-winning author of Thunderbird