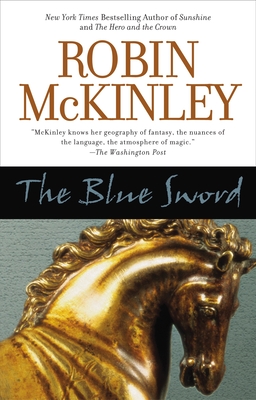 The Blue Sword (Paperback)
Ace Books, 9780441012008, 311pp.
Publication Date: December 4, 2007
Description
From the New York Times bestselling author of Sunshine and The Outlaws of Sherwood-now in trade paperback. This is the story of Harry Crewe, the Homelander orphan girl who became Harimad- sol, King's Rider, and heir to the Blue Sword, Gonturan, that no woman had wielded since the Lady Aerin herself bore it into battle.
About the Author
Robin McKinley has won various awards and citations for her writing, including the Newbery Medal for The Hero and the Crown and a Newbery Honor for The Blue Sword. Her other books include Sunshine; the New York Times bestseller Spindle's End; two novel-length retellings of the fairy tale Beauty and the Beast, Beauty and Rose Daughter; and a retelling of the Robin Hood legend, The Outlaws of Sherwood. She lives with her husband, the English writer Peter Dickinson.
Advertisement