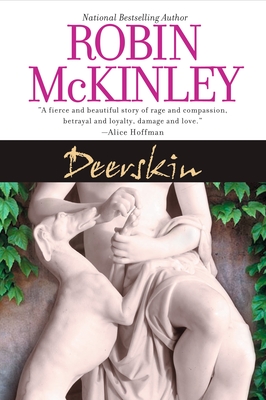 Deerskin (Paperback)
Ace Books, 9780441012398, 384pp.
Publication Date: May 1, 2005
Description
From the award-winning author of Sunshine comes a novel that "will involve readers from the first to the last page with its sheer beauty, its anguish, agony, horror, despair, and, ultimately, its joy" (Kliatt).
As Princess Lissar reaches womanhood, it is clear to all the kingdom that in her breathtaking beauty she is the mirror image of her mother, the queen. But this seeming blessing forces her to flee for safety from her father's lust and madness. With her loyal dog Ash at her side, Lissar will unlock a door to a world of magic, where she will find the key to her survival-and an adventure beyond her wildest dreams.
About the Author
Robin McKinley has won various awards and citations for her writing, including the Newbery Medal for The Hero and the Crown and a Newbery Honor for The Blue Sword. Her other books include Sunshine; the New York Times bestseller Spindle's End; two novel-length retellings of the fairy tale Beauty and the Beast, Beauty and Rose Daughter; and a retelling of the Robin Hood legend, The Outlaws of Sherwood. She lives with her husband, the English writer Peter Dickinson.
Advertisement