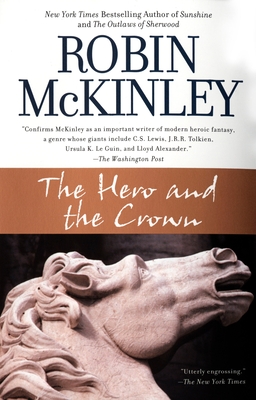 The Hero and the Crown (Paperback)
Ace Books, 9780441013050, 292pp.
Publication Date: January 2, 2007
Description
From childhood, Aerin had been haunted by the story of her mother - a -witchwoman- who enspelled the king and then died in childbirth, leaving behind a newborn daughter and an heirless land. Left to her own devices, Aerin grew up wild, doing her best to live up to her reputation as the disappointment of the realm. But little did the young princess know the long-dormant powers of her mother would wield their own destiny, and leave Aerin with a duty to her scornful homeland that she couldn't refuse.
About the Author
Robin McKinley has won various awards and citations for her writing, including the Newbery Medal for The Hero and the Crown and a Newbery Honor for The Blue Sword. Her other books include Sunshine; the New York Times bestseller Spindle's End; two novel-length retellings of the fairy tale Beauty and the Beast, Beauty and Rose Daughter; and a retelling of the Robin Hood legend, The Outlaws of Sherwood. She lives with her husband, the English writer Peter Dickinson.
Advertisement