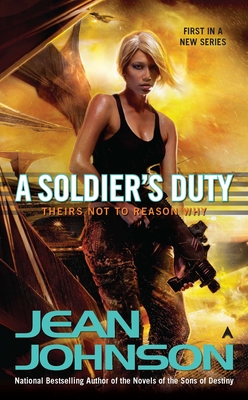 A Soldier's Duty (Theirs Not to Reason Why #1) (Mass Market)
Ace, 9780441020638, 432pp.
Publication Date: July 26, 2011
* Individual store prices may vary.
Description
Ia is a precog, tormented by visions of the future where her home galaxy has been devastated. To prevent this vision from coming true, Ia enlists in the Terran United Planets military with a plan to become a soldier who will inspire generations for the next three hundred years-a soldier history will call Bloody Mary.
About the Author
The best part about being a writer is the joy of entertaining others. Whether it's sad or scary, silly or sexy, I love knowing that one of my stories has given someone a good time. I hope this is one of those stories for you, too. Currently I live in the Pacific Northwest. Feel free to drop by my website for a chat.