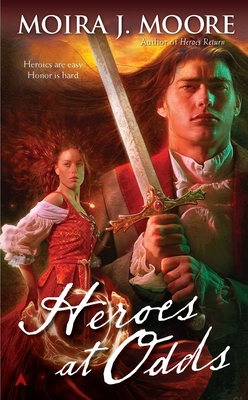 Heroes at Odds (Mass Market)
Ace, 9780441020645, 352pp.
Publication Date: July 26, 2011
* Individual store prices may vary.
Description
Shield Lee Mallorough and Source Shintaro Karish are steadfast in their commitment to protect Westsea no matter what disaster-natural or man-made-may befall it. But before our heroes can discern why so many people are suddenly interested in gaining control of Westsea, Lee's family arrives with some startling news. Long before she was trained as a Shield, she was betrothed as part of an alliance with another merchant clan-and her "fiancé" is determined to see Lee fulfill her contract...
About the Author
Moira J. Moore is a Canadian author whose works include Resenting the Hero, The Hero Strikes Back, Heroes Adrift, Heroes at Risk, Heroes Return, Heroes at Odds, Heroes' Reward. She studied at Carleton University and Queen's College. When not writing fantasy and adventure fiction, she practices law.