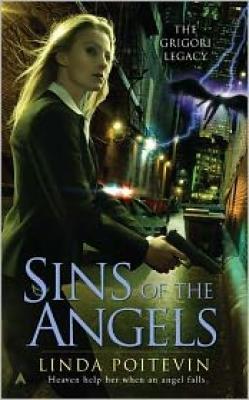 Sins of the Angels (The Grigori Legacy #1) (Paperback)
Ace, 9780441020911, 336pp.
Publication Date: September 27, 2011
* Individual store prices may vary.
Description
When homicide detective Alexandra Jarvis is assigned a new partner in Aramael, a Guardian Angel who doubles as a hit man, they have only one thing in common: a fallen angel hell-bent on triggering the apocalypse. Now they have no choice but to work together-relentlessly, fearlessly, intimately. Because only they can stop the rogue angel from ushering in the end of days.
About the Author
Linda Poitevin is the author of several works including Sins of the Angels, Sins of the Lost, and Sins of the Son. In her spare time, she gardens (organically), cans, freezes the family's winter fruit and vegetable supply, knits (basically), crochets (better), and starts way more projects than she ever finishes. Fortunately, that doesn't hold true for her books. She loves spending time with her family, having coffee with friends, walking by the river, and watching thunderstorms...in about that order.
or
Not Currently Available for Direct Purchase