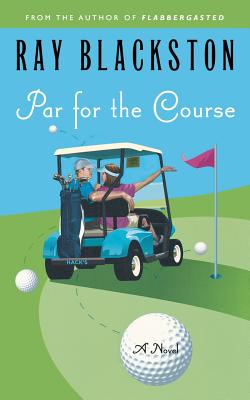 Par for the Course (Paperback)
Faithwords, 9780446178150, 272pp.
Publication Date: February 11, 2004
Description
Sparks fly when Ray Blackson returns with his trademark quirky sense of humor. Golf, politics, and romance collide in PAR FOR THE COURSE as golf range owner Chris Hackett meets an attractive political correspondent who turns his world upside down.

In PAR FOR THE COURSE, Chris Hackett owns and operates Hack's Golf Learning Center, an eccentric golf range in Charleston, SC. Chris jumps at the chance to step up his game when an attractive new student and political correspondent, Molly, suggests that Chris capitalize on the current, highly polarized, presidential election. This pitting of right versus left means even more income, plus a sharp new girlfriend, and soon Chris, his sidekick, Cack, and their unique golf range are the talk of the town . . . until someone takes the political insults too seriously. Will Molly stick around as Chris learns the true meaning of "playing politics"? And will Chris realize how much he wants her to?
About the Author
Ray Blackston of Greenville, South Carolina, worked as a buyer and a broker for eleven years before cashing in his modest 401k and leaving his corporate cubicle to write full time. He serves on the missions committee of his church, has traveled to rural Ecuador on a summer missions program, and coaches his seven-year-old nephew, Action Jackson, in T-Ball. You can visit Ray on the Web at www.rayblackston.com.
Advertisement