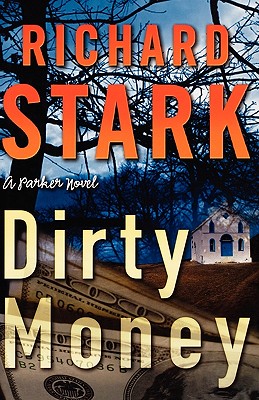 Dirty Money (Hardcover)
Grand Central Publishing, 9780446178587, 276pp.
Publication Date: April 23, 2008
* Individual store prices may vary.
or
Not Currently Available for Direct Purchase
Description
" One] of the greatest writers of the twentieth century...Richard Stark, real name Donald Westlake...His Parker books form a genre all their own."
--John Banville, Booker Prize-winning author of The Sea
Master criminal Parker takes another turn for the worse as he tries to recover loot from a heist gone terribly wrong. In Nobody Runs Forever, Parker and two cohorts stole the assets of a bank in transit, but the police heat was so great they could only escape if they left the money behind. In this follow-up novel, Parker and his associates plot to reclaim the loot, which they hid in the choir loft of an unused country church. As they implement the plan, people on both sides of the law use the forces at their command to stop Parker and grab the goods for themselves. Though Parker's new getaway van is an old Ford Econoline with "Holy Redeemer Choir" on its doors, his gang is anything but holy, and Parker will do whatever it takes to redeem his prize, no matter who gets hurt in the process.
.
About the Author
Richard Stark has been hailed as one of the inventors-and one of the true masters-of noir crime fiction. Stark's most recent Parker novels, Comeback and Backflash, were each selected as a New York Times Notable Book of the Year. His first novel, The Hunter, became the classic 1967 movie Point Blank. Thirty years later, The Hunter was adapted again by Hollywood, in the hit Mel Gibson movie Payback. Richard Stark is also, at times, the mystery Grand Master Donald E. Westlake. To learn more about the author, you can visit www.donaldwestlake.com.
Advertisement