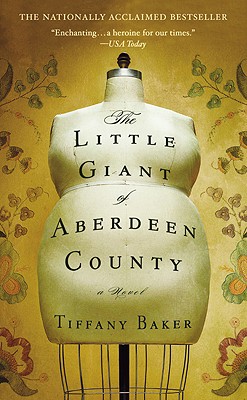 The Little Giant of Aberdeen County
Paperback

* Individual store prices may vary.
Other Editions of This Title:
Digital Audiobook (1/7/2009)
Compact Disc (1/8/2009)
MP3 CD (1/8/2009)
Compact Disc (1/8/2009)
January 2009 Indie Next List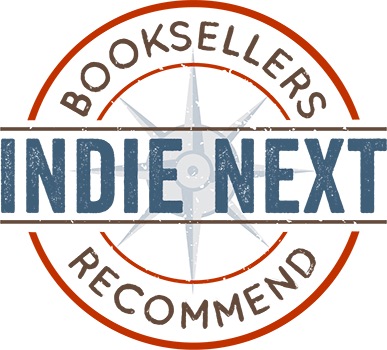 "Truly Plaice is definitely larger-than-life -- in body and in her personality. Motherless from birth, with a perfect sister, Truly's life is mostly a disaster. Almost like a fairy tale, this book has it all -- giants; wicked (sort of) stepmothers; of course, and magic. How Truly makes sense of her life and finds a place in a world that just doesn't seem to have room for her makes for one splendid book."
— Kym Havens, Wellesley Booksmith, Wellesley, MA
View the List
Description
When Truly Plaice's mother was pregnant, the town of Aberdeen joined together in betting how recordbreakingly huge the baby boy would ultimately be. The girl who proved to be Truly paid the price of her enormity; her father blamed her for her mother's death in childbirth, and was totally ill equipped to raise either this giant child or her polar opposite sister Serena Jane, the epitome of femine perfection. When he, too, relinquished his increasingly tenuous grip on life, Truly and Serena Jane are separated--Serena Jane to live a life of privilege as the future May Queen and Truly to live on the outskirts of town on the farm of the town sadsack, the subject of constant abuse and humiliation at the hands of her peers.

Serena Jane's beauty proves to be her greatest blessing and her biggest curse, for it makes her the obsession of classmate Bob Bob Morgan, the youngest in a line of Robert Morgans who have been doctors in Aberdeen for generations. Though they have long been the pillars of the community, the earliest Robert Morgan married the town witch, Tabitha Dyerson, and the location of her fabled shadow book--containing mysterious secrets for healing and darker powers--has been the subject of town gossip ever since. Bob Bob Morgan, one of Truly's biggest tormentors, does the unthinkable to claim the prize of Serena Jane, and changes the destiny of all Aberdeen from there on.

When Serena Jane flees town and a loveless marriage to Bob Bob, it is Truly who must become the woman of a house that she did not choose and mother to her eight-year-old nephew Bobbie. Truly's brother-in-law is relentless and brutal; he criticizes her physique and the limitations of her health as a result, and degrades her more than any one human could bear. It is only when Truly finds her calling--the ability to heal illness with herbs and naturopathic techniques--hidden within the folds of Robert Morgan's family quilt, that she begins to regain control over her life and herself. Unearthed family secrets, however, will lead to the kind of betrayal that eventually break the Morgan family apart forever, but Truly's reckoning with her own demons allows for both an uprooting of Aberdeen County, and the possibility of love in unexpected places.
Praise For The Little Giant of Aberdeen County…
Grabs you from its astonishing beginning to its riveting conclusion. Its charms are multitude-- a wholly unique love story, a devastating friendship, a bewitching multi-generational history... A must-read. --Sara Gruen, author of WATER FOR ELEPHANTS

"Mixes the exuberant eccentricities of John Irving, Anne Tyler's relationship savvy and Margaret Atwood." (PW, Starred Review)

A beautiful, startling and wholly original novel, LGOAC is infused with magic, lush language, and surprises on every page. This book is a treasure. --Stephanie Kallos, author of BROKEN FOR YOU

A bracing, bright, masterful debut, Tiffany Baker is a writer to watch. --Joshilyn Jackson, author of THE GIRL WHO STOPPED SWIMMING

"This fun, folkloric story is part Ugly Duckling, part Tim Burton's Big Fish.... For anyone looking to vanquish the cruelties of the real world, this one's for you." (Marie Claire)

"A little pearl of a book... like buried treasure." (The Dallas Morning News)

"Baker's writing is beautiful. Her descriptive style crafts Truly's emotions into sentences that are hidden treasures." (The Las Vegas Review-Journal)

"An alluring plot... lush voice... Baker has a good sense of the dark comedy of melodrama." (Washington Post)

"One splendid book... Pick of the week." (Boston Sunday Globe)

"First-time novelist Tiffany Baker uses the omniscient first-person narrator with ease. Although written in the past tense, the straightforward timeline construction manages to deliver for its characters a fairy-tale quality of coming, going and being all at once. Truly's wisdom and self-possession are the charm." (The San Francisco Chronicle)

"Tiffany Baker poured her whole heart into this weird and wonderful first novel-- and the result resembles its heroine: ungainly but magical; grotesque but true." (Chicago Sun-Times)

"But the brilliant part of this book is the colorful world of Aberdeen that Baker constructs; she weaves together a multitude of little bits to fashion one genuinely entertaining story." (Wisconsin State Journal)

"Truly Plaice is a heroine for our times. She is also a mercy killer, a healer, a loyal and loving friend, aunt and sister and the star of an enchanting first novel." (USA Today)
Grand Central Publishing, 9780446194228, 368pp.
Publication Date: January 25, 2010
About the Author
Tiffany Baker is the author of The Gilly Salt Sisters and The Little Giant of Aberdeen County, which was a New York Times and San Francisco Chronicle bestseller. She holds an MFA (creative writing) and a PhD (Victorian Literature) from UC Irvine, and lives in the San Francisco Bay Area with her husband and three children.