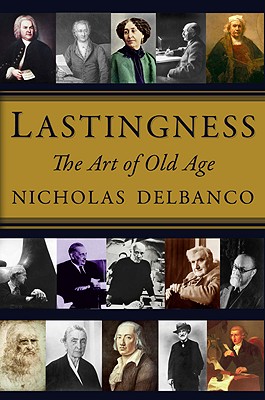 Lastingness: The Art of Old Age (Hardcover)
The Art of Old Age
Grand Central Publishing, 9780446199643, 272pp.
Publication Date: January 1, 2011
* Individual store prices may vary.
or
Not Currently Available for Direct Purchase
Description
America grows older yet stays focused on its young. Whatever hill we try to climb, we're "over" it by fifty and should that hill involve entertainment or athletics we're finished long before. But if younger is better, it doesn't appear that youngest is best: we want our teachers, doctors, generals, and presidents to have reached a certain age. In context after context and contest after contest, we're more than a little conflicted about elders of the tribe; when is it right to honor them, and when to say "step aside"?
In LASTINGNESS, Nicholas Delbanco, one of America's most celebrated men of letters, profiles great geniuses in the fields of visual art, literature, and music-Monet, Verdi, O'Keeffe, Yeats, among others - searching for the answers to why some artists' work diminishes with age, while others' reaches its peak. Both an intellectual inquiry into the essence of aging and creativity and a personal journey of discovery, this is a brilliant exploration of what determines what one needs to do to keep the habits of creation and achievement alive.
About the Author
Nicholas Delbanco has published twenty-four books of fiction and non-fiction. His most recent novels are "The Count of Concord "and "Spring and Fall"; his most recent works of non-fiction are "The Countess of Stanlein Restored" and "The Lost Suitcase: Reflections on the Literary Life." As editor he has compiled the work of, among others, John Gardner and Bernard Malamud. Director of the Hopwood Awards Program at the University of Michigan, he has served as Chair of the Fiction Panel for the National Book Awards, received a Guggenheim Fellowship and, twice, a National Endowment for the Arts Writing Fellowship.
Coverage from NPR
Advertisement