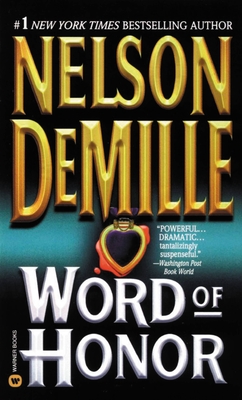 Word of Honor (Hardcover)
Grand Central Publishing, 9780446512800
Publication Date: November 1, 1985
* Individual store prices may vary.
Description
He is a good man, a brilliant corporate executive, an honest, handsome family man admired by men and desired by women.

But a lifetime ago Ben Tyson was a lieutenant in Vietnam.

There the men under his command committed a murderous atrocity -- and together swore never to tell the world what they had done. Now the press, army justice, and the events he tried to forget have caught up with Ben Tyson. His family, his career, and his personal sense of honor hang in the balance. And only one woman can reveal the truth of his past -- and set him free.
About the Author
Nelson DeMille is a former U.S. Army lieutenant who served in Vietnam and is the author of nineteen acclaimed novels, including the #1 New York Times bestsellers Night Fall, Plum Island, The Gate House, The Lion, The Panther and Radiant Angel. His other New York Times bestsellers include The Charm School, Word of Honor, The Gold Coast, Spencerville, The Lion's Game, Up Country, Wild Fire, and The General's Daughter, the last of which was a major motion picture. For more information, you can visit NelsonDeMille.net.