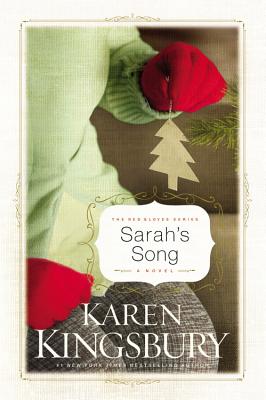 Sarah's Song (Hardcover)
Faithwords, 9780446532358, 176pp.
Publication Date: September 20, 2004
Description
Every year Sarah Lindeman celebrates Christmas the same way, placing one special ornament on her tiny tree on each of the twelve days of Christmas. It is her time to remember where she came from, who she is today, and how long ago a song gave her another chance at love. But this year the ritual is different. This year a desperate young woman is listening, a nurse who cares for Sarah at the Greer Retirement Village. Sarah senses a familiar struggle in the woman's soul and shares the story of her song in hopes that it will help her find healing, as it did Sarah so long ago.

About the Author
Karen Kingsbury is a #1 "New York Times" bestselling author of over 60 works of fiction and nonfiction with nearly 25 million copies in print. Widely considered America's favorite inspirational novelist, she is best known for drawing unforgettable characters and stories which evoke a range of emotions. Karen reaches over 100,000 women annually through national speaking appearances. She and her husband, Don, currently reside in Nashville, TN.
Advertisement