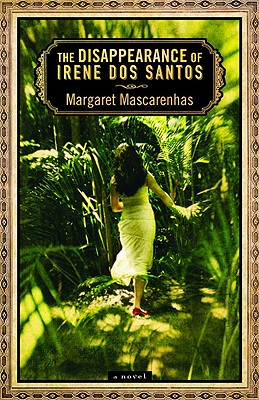 The Disappearance of Irene Dos Santos (Paperback)
Popular Library, 9780446541107, 384pp.
Publication Date: June 19, 2009
* Individual store prices may vary.
Description
Irene dos Santos disappeared at age 15. Believed to have drowned while on holiday with her best friend, Lily Martinez, her body was never found. Now, years later, she appears ghostlike in Lily's dreams, prompting a quest for the truth behind her disappearance. Mysteriously, Lily, eight-months pregnant with her first child, slips and falls on the same day that the statue of Maria Lionza, Patron Saint of their Venezuelan town, cracks in two. Confined to her bed, Lily is surrounded by her family and closest friends, who agree that a Novena to Maria Lionza will guide the baby's spirit safely into the world. Together, through their nine nights of prayer, each offers a story to entertain Lily and her baby. What emerges is a vivid picture of Venezuela during a time of revolution and uncertainty-and the unraveling of the mystery behind Irene dos Santos.



"The Disappearance of Irene Dos Santos is an intricately woven tale of love and memory from a deeply talented writer."
--- Laila Lalami, author of Hope and Other Dangerous Pursuits and Secret Son

"Mascarenhas uses a 15-year-old girl's disappearance to spin a multilayered history of a Venezuelan family, incorporating folklore, political intrigue and magical realism...This family epic is immersive; no character or event is left unexplored from multiple perspectives. Indeed, the conclusion is like the final piece of an intricate puzzle." --Publishers Weekly
About the Author
Margaret Mascarenhas is a consulting editor, columnist and novelist. She is the author of Skin, published by Penguin India in 2001, also published in French translation by Mercure de France in 2002, and in Portuguese translation by Editora Replicacao in 2006.
An American citizen of Goan origin who grew up in Venezuela, she currently resides in Goa, India.
For more information please visit
http://mmascgoa.tripod.com/
Praise For The Disappearance of Irene Dos Santos…
"Engaging and intricately woven....Whether dreams or real life, these are lyrical tales of love and the determination to survive in a country always on the verge of upheaval."—Booklist

"The Disappearance of Irene Dos Santos is an intricately woven tale of love and memory from a deeply talented writer."—Laila Lalami, author of Hope and Other Dangerous Pursuits and Secret Son

"Mascarenhas uses a 15-year-old girl's disappearance to spin a multilayered history of a Venezuelan family, incorporating folklore, political intrigue and magical realism...This family epic is immersive; no character or event is left unexplored from multiple perspectives. Indeed, the conclusion is like the final piece of an intricate puzzle."—Publishers Weekly

"In a book teeming with people, [Mascarenhas] manages to fix identities very firmly, with a fine sense of irony."—Indian Review of Books on Skin

"This debut novel is an engrossing tale of stories within stories, myths, dreams, legends, skeletons in closets."—Elle India on Skin

"Skin is a good book and Margaret Mascarenhas a writer whose prose has this superb ability to keep you shackled to the book to its very last page."—India Today on Skin

"Powerfully adventurous in technique and style, intriguing and exotic in locale and history, this novel appeals to the sense like the passion flower that Mascarenhas uses metaphorically throughout the novel." —ChampagneLiving.net

" Exploring the tangled relationships binding mothers and daughters, best friends and lovers, Mascarenhas' magical novel is inhabited by an eclectic cast of characters whose lives are inexorably altered by the missing Irene dos Santos."—BookPage.com