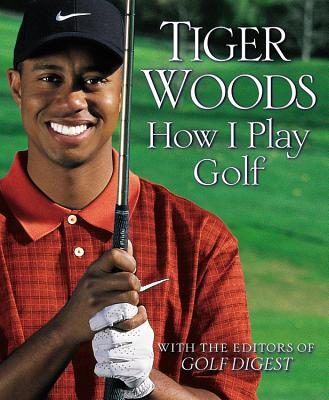 How I Play Golf (Paperback)
Grand Central Publishing, 9780446551670, 320pp.
Publication Date: April 8, 2011
* Individual store prices may vary.
Description
Since turning pro after a short stint at Stanford University, no one athlete has dominated their sport as Tiger Woods has dominated the world of golf. His list of achievements and championships would fill pages.

But how does he do it? In HOW I PLAY GOLF, through fabulous color photos, slow-motion photography, and plenty of text, Tiger talks about his drives, his putting, his chip shots, his mental approach to the game, and much more more. This is the complete instructional on how Tiger plays the game of golf.

Tiger shares his thoughts on what he calls the game for a lifetime. He reveals the five secrets he believes are responsible for his success -- a combination of physical, metaphysical, and psychological practices he uses daily to keep his game in top shape and to help him to transcend all the ups and downs of golf.

Not many can play golf as well as Tiger does, but at least we can read how we can try to improve our game. This one singular volume contains all the golf instruction that anyone would ever need.
About the Author
Tiger Woods became the youngest player ever to complete the career Grand Slam of professional major championships and only the fifth ever to do so, following the likes of Jack Nicklaus. He was also the youngest Masters champion ever, at the age of 21.

He is the career victories leader among active players on the PGA tour with 71 wins. Tiger needs only to win four more major championships to tie Jack Nicklaus for the lifetime career record (Nicklaus has 18).