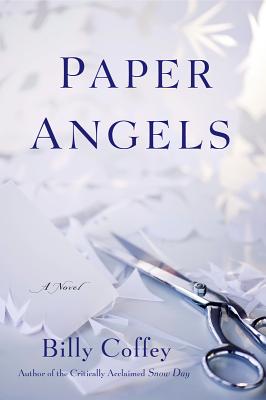 Paper Angels (Hardcover)
A Novel
FaithWords, 9780446568234, 256pp.
Publication Date: November 9, 2011
* Individual store prices may vary.
Description
Andy Sommerville seems no different than others in his rural
Virginia
community, but what sets him apart is that his best friend is an angel. The angel is God's answer to a childhood prayer Andy offered to a twinkling star that his deceased mother once called "the door to heaven." The first angelic proclamation instructs Andy to find the wooden keepsake box in his grandparents' attic. Over the years, he directs Andy to fill it with apparently meaningless objects from twelve people with who Andy randomly crosses paths.
Andy's world is turned upside down when a brutal attack leaves Andy burned and the boy he loved as a son dead. At this crucial juncture, the angel abandons him to loneliness and pain. All that remains is the wooden box Andy has always kept safe, and a new angel, who will use its contents to reveal truth to him as a result, he discovers the defining truth of his life, new hope in the community he loves, and greater trust in the God who sustains him.
The story is told from Andy's hospital bed, where he awakes feeling God has abandoned him. Without being preachy or saccharine, the author brings the small town to life and reveals a spiritual secret--the presence of angels--that helps a wounded man discover the defining truth of his life, place new hope in the community he loves, and trust totally in the God who sustains him.
About the Author
Billy and his wife, Joanne, live with their two children in the foothills of
Virginia
's
Blue Ridge Mountains
. A product of his small-town locale, Billy counts as assets his rural authenticity, unwavering sense of purpose, and insatiable curiosity--all of which tend to make his front porch a comfortably crowded place.
Praise For Paper Angels: A Novel…
"Paper Angels is like a rare all-night conversation with an old friend. It reminds us of who we are and what matters to us, and gets us up the next morning with new strength and purpose. Billy Coffey understands the secrets of the human heart, and writes a compelling story full of insight and redemption. Paper Angels glows with poetry, heartbreak, and deep faith, reminding us that even after our most painful trials, hope never fails. Readers will be touched by Billy Coffey's ability to find beauty and meaning in every day, in every soul. He portrays small town life with an energy, charm, and humor that few contemporary novelists can match. Imagine Garrison Keillor, then add a moving story of faith and lyricism that brings you bakc to the most beautiful summer days of your childhood, and that's Paper Angels."—Rosslyn Fay Elliott, Author of Fairer than Morning

"In his second novel, Paper Angels, Coffey once more shows his talent for using simple lessons to reveal profound truths. His writing hooked me with the first pages, and didn't let me go until the last secret was revealed."—Richard L. Mabry, MD, Author of Lethal Remedy and the Prescription for Trouble series.

"Combining a country-boy's sensibilities with a storyteller's imagination, Billy Coffey imparts grace to his readers. PAPER ANGELS is a troubling tale of a tender people navigating difficult times in a tenacious place, where hope digs in its spurs and flat-out refuses to quit. PAPER ANGELS is a testament to community as a healing place."—Karen Spears Zacharias, author of Will Jesus Buy Me a Doublewide? 'Cause I need More Room for My Plasma TV
or
Not Currently Available for Direct Purchase