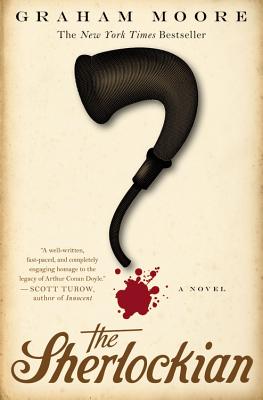 The Sherlockian
Paperback

* Individual store prices may vary.
Other Editions of This Title:
Digital Audiobook (11/30/2010)
Hardcover (12/1/2010)
January 2011 Indie Next List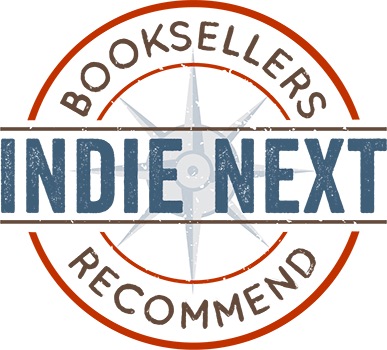 "Imagine creating a literary figure -- Sherlock Holmes -- so real that when you get fed up and kill him off, there's rioting and accusations of murder hurled at you? Imagine further that you kept a diary of your creative life and that after your death one volume is mysteriously missing, perhaps the one that chronicles why you had a change of heart and resurrected Holmes? What a delicious problem to confront modern literary researcher Harold White. And then the world's leading Holmes scholar is found murdered in his hotel room. Can Harold use the methods of his idol to find the missing diary -- and the killer? Graham Moore pens a gripping literary quest."
— Barbara Peters, The Poisoned Pen, Scottsdale, AZ
View the List
Description
Hurtling from present day New York to Victorian London, The Sherlockian weaves the history of Sherlock Holmes and Sir Arthur Conan Doyle into an inspired and entertaining double mystery that proves to be anything but "elementary."

In December 1893, Sherlock Holmes-adoring Londoners eagerly opened their Strand magazines, anticipating the detective's next adventure, only to find the unthinkable: his creator, Arthur Conan Doyle, had killed their hero off. London spiraled into mourning-crowds sported black armbands in grief-and railed against Conan Doyle as his assassin.

Then in 1901, just as abruptly as Conan Doyle had "murdered" Holmes in "The Final Problem," he resurrected him. Though the writer kept detailed diaries of his days and work, Conan Doyle never explained this sudden change of heart. After his death, one of his journals from the interim period was discovered to be missing, and in the decades since, has never been found.... Or has it?

When literary researcher Harold White is inducted into the preeminent Sherlock Holmes enthusiast society, The Baker Street Irregulars, he never imagines he's about to be thrust onto the hunt for the holy grail of Holmes-ophiles: the missing diary. But when the world's leading Doylean scholar is found murdered in his hotel room, it is Harold-using wisdom and methods gleaned from countless detective stories-who takes up the search, both for the diary and for the killer.


Praise For The Sherlockian…
Moore spins engaging parallel detective stories.—Entertainment Weekly

Thrilling...a ripping good story that's packed with loads of Doyle and Holmes trivia.—USA Today

"It must be said of Graham Moore that he has his methods. Ingenious and amusing ones, too. You will enjoy their elucidation even if you are not a committed Sherlockian. The game's afoot!"—Christopher Hitchens, author of Hitch-22

"What irresistible fun! As the literary intrigue deepens, with Arthur Conan Doyle, Bram Stoker, and some brainy Sherlock Holmes buffs as partners in crime, you don't have to be Holmes to deduce that The Sherlockian is a serpentine delight for anyone who loves mystery and historical suspense."—Rupert Holmes, Edgar-award winning creator of The Mystery of Edwin Drood

"Sly self-awareness keeps THE SHERLOCKIAN smart and agile, [and] it's possible to enjoy this book's laughable affectations and still be seduced by them... it is anchored by Mr. Moore's self-evident love of the rules that shape good mystery fiction and the promises on which it must deliver."

—Janet Maslin, New York Times

"A truly terrific mystery ... Witty and breezy, yet [it]manages to explore the toll taken on Doyle by having created a character so beloved that the creation obscures the creator ... For a first book - actually, for any book - this is impressive. Among its virtues is a feel for the gas-lamp Victorian world. As we read, we understand Doyle's impatience with his world as well as [Harold] White's yearning to return to it ... The Escher like patterning of real life on fictional reconstruction, complete with murder, related rissoles and tentative love story all come off without a hitch. For mystery lovers, this book is a treat. For Sherlock Holmes lovers, it is indispensible."

—David Wolpe, The Huffington Post

"The tales of Conan Doyle and White, told in alternating chapters, make up "The Sherlockian," Graham Moore's entertaining debut novel. Both mysteries are well crafted, with gratifying and amusing nods toward the conflation of Conan Doyle and his most famous literary creation ... exemplary weaving of historical fact and fiction ... This is a novel clearly written with great affection, not just for Conan Doyle and Holmes, but their 21st-century fans as well."—Associated Press

"The problem with Conan Doyle's Sherlock Holmes stories is that there aren't enough of them. Fans try to fill the gap with spin-offs, some of which work better than others. This engaging riff on the familiar themes by first-novelist Moore is one of the best . . . Moore spins his tale in prose that shifts easily from exposition to pathos to sly comedy . . . Mystery fans should love the mix of historical fiction and contemporary puzzle-solving. And Sherlockians? Try keeping them away."—Booklist (starred review)

"Moore's fiction provides a shrewd take on the noted author and his legendary scion."—Kirkus

The tales merge in a grand finale that, looking back, seems inevitable. The Sherlockian on your Christmas list will love this book. So will any mystery lover, even one who has never read a Sherlock Holmes story, if there be such an unfortunate creature.—Dallas Morning News

Clever...insightful...ingenious...a testament to the power of storytelling.—South Florida Sun-Sentinal

The mystery is gripping, and Moore has a feel for the transitional nature of Conan Doyle's era.—Marilyn Stasio, New York Times Book Review

Moore is well-steeped in Holmes lore but savvy enough as a writer to keep the reader's interest with the parallel, and eventually intersecting, plots.—Los Angeles Times

Required reading.—New York Post

Brilliantly executed: a must-read for admirers of historical fiction, Sherlock Holmes, and intellectual mysteries...This debut manages to be both highly original as well as deeply reverential to its literary sources. It's difficult to find a new spin on Sherlock Holmes, but Graham Moore has pulled it off with flying colors.—Matthew Pearl, author of The Dante Club

Combines good pacing with an engaging plot, and its ample dose of Holmes quotes, errata, and flair for humor have enough to keep anyone from an initiate to a dedicated Sherlockian on the hook...the kin of everyman adventure that one can't help but enjoy.—BookPage

Suspenseful...a first-time novelist fictionalizes real-life events to write a compelling mystery.—TheDailyBeast.com

Moore spins a tale full of characters that make his first book a fun read...I found myself getting pulled into each story simultaneously since Moore deftly parallels the action taking places in both stories.—BookReporter.com

Moore does an excellent job of making his characters and settings feel real, using his thorough knowledge of the Holmes stories to good effect...Any reader curious about Sherlock Holmes won't be able to resist following up with the originals.—Library Journal

Fun and games with Sherlock Holmes is a never-ending pursuit, as THE SHERLOCKIAN proves.—Pittsburgh Post-Gazette

Exciting, clever, and convoluted (as all mysteries are)...This is a book for Sherlock Holmes fans, Conan Doyle fans, Stoke fans, and anyone who likes a good mystery/detective story.—Tucson Citizen
Twelve, 9780446572583, 368pp.
Publication Date: November 21, 2011
About the Author
Graham Moore is a New York Times bestselling novelist and Academy Award winning screenwriter. His screenplay for The Imitation Game, starring Benedict Cumberbatch and Keira Knightley, won both an Oscar and a WGA Award in 2015, and was nominated for a BAFTA and a Golden Globe. The film received eight Academy Award nominations, including Best Picture.

Graham's first novel, The Sherlockian (2010), was translated into 15 languages. It was called "sublime" and "clever" and "delightful" by the New York Times, "savvy" and "entertaining" by the Los Angeles Times, and lots of other nice things as well.


or
Not Currently Available for Direct Purchase