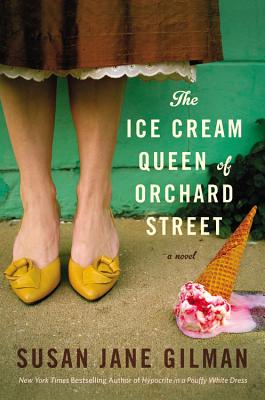 The Ice Cream Queen of Orchard Street
A Novel
Hardcover

* Individual store prices may vary.
Other Editions of This Title:
Digital Audiobook (6/9/2014)
Paperback (7/7/2015)
Hardcover, Large Print (10/1/2014)
Mass Market (5/31/2016)
June 2014 Indie Next List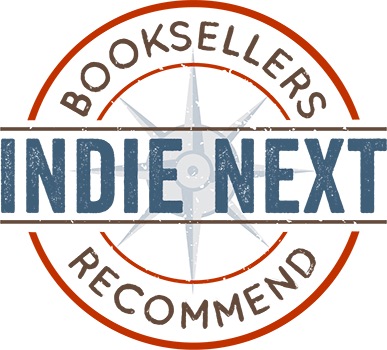 "In her first foray into fiction, Gilman offers a narrator who is by turns heartbreakingly sympathetic, stubborn, passionate, ruthless, ingratiating, exasperating, clever, and insufferable in an immigrant success story with many unexpected twists. Soon after young Lillian arrives from Russia with her family, her unreliable father disappears. When an accident cripples Lillian, she is abandoned by her unstable mother. Readers follow Lillian through her joining and losing a family, a marriage to an Errol Flynn look-alike, the creation of a wildly successful business, some highly questionable decisions, a visit to the White House, and an assault charge -- at age 74! What a character! What a book!"
— Banna Rubinow, The River's End Bookstore, Oswego, NY
View the List
Description
In 1913, little Malka Treynovsky flees Russia with her family. Bedazzled by tales of gold and movie stardom, she tricks them into buying tickets for America. Yet no sooner do they land on the squalid Lower East Side of Manhattan, than Malka is crippled and abandoned in the street.

Taken in by a tough-loving Italian ices peddler, she manages to survive through cunning and inventiveness. As she learns the secrets of his trade, she begins to shape her own destiny. She falls in love with a gorgeous, illiterate radical named Albert, and they set off across America in an ice cream truck. Slowly, she transforms herself into Lillian Dunkle, "The Ice Cream Queen" -- doyenne of an empire of ice cream franchises and a celebrated television personality.

Lillian's rise to fame and fortune spans seventy years and is inextricably linked to the course of American history itself, from Prohibition to the disco days of Studio 54. Yet Lillian Dunkle is nothing like the whimsical motherly persona she crafts for herself in the media. Conniving, profane, and irreverent, she is a supremely complex woman who prefers a good stiff drink to an ice cream cone. And when her past begins to catch up with her, everything she has spent her life building is at stake.
Praise For The Ice Cream Queen of Orchard Street: A Novel…
"With a picaresque tone and first person narration reminiscent of Charles Dickens, Gilman's novel is a delightful chronicle of New York history as seen through the eyes of the kind of person who built it and turned it into what it eventually became....Lillian's rise and fall, her battles with kleptomania, alcoholism and arrogance, is almost parallel to other great stories which literature has usually reserved for men.
The Ice Cream Queen of Orchard Street
is sweet where it could've been corny, epic where it could've been overlong and enchanting where it could've been contrived."—
Popmatters.com
"Big-hearted . . . . [A] smart, darkly comic story, which is perfect for a summer weekend read. . . .Gilman understands the great sweep of the 20th century, from life in a tenement on Orchard Street, to Italian Communists, Joe McCarthy, McDonald's franchises, suburbanization and, of course, the history of ice cream in America. She blends it in a delicious swirl, and adds a topical spin."
—
Chicago Tribune ("Editor's Choice")
"Entertaining . . . . A rich confection . . . . Although this is Gilman's fiction debut, she knows how to tell a sweeping story...Lillian Dunkle is sometimes sympathetic, sometimes reprehensible, but always fascinating. And that, darlings, is all that matters in telling a good story."
—
Dallas Morning News
"A tasty summertime treat. . . . A rich literary feast of 31 flavors (and twice that many colors, scents and sounds),
Ice Cream Queen
is a familiar schmatta-to-silk brocade story of immigrant New York....
Ice Cream Queen
is polished yet pointed, deceptively cheery but shaded in the sinister - an upside-down, funhouse treat. In short, the kiddie-cup conclusion? You'll lick it up."—
USA Today
"Magnificent . . . Distinctive, delicious prose...[A] fascinating ride through history...Gilman is a marvel at researching, and
The Ice Cream Queen of Orchard Street
luxuriates in long chapters that gift its readers with pure delight. The fun of history, when writing about it in the context of fiction, is the creativity afforded the author and, clearly, Gilman has plenty of it. So don't wait! Dig in and ask for a big, heaping scoop of
The Ice Cream Queen of Orchard Street
. And make sure you have real ice cream handy. You're going to want it. Gilman makes sure of that."—
Bookbrowse.com
"This page-turner of a book is a tart alternative to the usual sweet summer refreshment. . . . The author's research is meticulous. Gilman's Dickensian description of the Lower East Side of the early-20th century conjures up the intensity of such classics as "The Rise of David Levinsky" or "Call it Sleep." . . . The historical references are seamlessly woven into the story and add an extra topping to an already delightful tale....Gilman's talent is taking sentimental stock characters and turning them inside out."
—
The Jewish Week
"An epic novel about a tough, determined immigrant girl who suffers more than her fair share of licks-but who grows to become the greatest ice cream maker in America."
—
The Missourian
"A compelling, haunting story of an immigrant. . . . So well written, so rich in detail and such an honest story. . . . Like an ice cream sundae in that it begs to be enjoyed slowly and appreciated for each new taste and texture."
—
Deseret News
"A very enjoyable and insightful book. . . . The plot is a page-turner. . . . Anyone that wants a captivating story with a lot of humor, sensitivity, and Jewish wit should read
The Ice Cream Queen of Orchard Street.
"—
WorkingMother.com
"The writing is forceful, the travel is fun, and the characters are memorable, making this novel by award-winning writer Susan Jane Gilman pretty much the perfect summer read."
—
The Christian Science Monitor (a "Best Book of June" selection)
"We all scream [for] Susan Jane Gilman's novel,
The Ice Cream Queen of Orchard Street
."—
TIME
"Like a glittering mound of ice cream on a sizzling mid-June afternoon, Susan Jane Gilman's fiction debut will be a sweet delight to any summer reading list. In
The Ice Cream Queen of Orchard Street,
Gilman wields a playful pen to craft a charming American odyssey staring feisty, irreverent protagonist Malka Treynovsky....A lush cultural history."—
Bustle (June 2014 Best Books list)
"Suspenseful and bittersweet. . . Gilman, who has a gift for realistic dialogue, has composed an incredibly engrossing read."
—
Real Simple
"An outstanding fiction debut. . . . Gilman's numerous strengths are showcased, such as character-driven narrative, a ready sense of wit, and a rich historical canvas."
—
Publishers Weekly (starred review)
"An ambitious and lavish immigrant rags-to-riches-to-rags first novel rife with humor and moxie."
—
Booklist
"Take an unforgettable female protagonist, the classic immigrant story of the 20th century and a whole lot of ice cream, and you have the perfect summer novel."
—
Claire Benedict, Montpelier Bridge (VT)
"With its vivid depictions of old New York City tenement life and its tale of the American ice cream business set against the backdrop of the major events of the 20th century, this rags-to-riches saga will appeal greatly to readers of American historical novels."—
Library Journal
"The daughter of Russian Jewish immigrants, raised by Italians on New York's Lower East Side, Lillian Dunkle is the archetypical American heroine, and THE ICE CREAM QUEEN OF ORCHARD STREET is the story of America itself. Brash, brassy, and larger than life, it is a scintillating romp of a book."
—
Joshua Henkin, author of The World Without You
"THE ICE CREAM QUEEN OF ORCHARD STREET is a wonderful read, by turns poignant and wickedly funny. This is the immigrant story updated, with a brazenly re-imagined American anti-hero, and delicious all along the way."
—
Kevin Baker, author of The Big Crowd and Paradise Alley
"Gilman mixes two of the world's best creations, ice cream and New York City, with brains, irreverence, panoramic historical research, and a huge heart. Set aside a chunk of time when you scoop this wonderful novel up, because you won't be able to put it back down."
—
Anne Korkeakivi, author of An Unexpected Guest
"Picture a scrappy young immigrant who amasses fame and fortune through bone-grinding labor, canny speculation, and the gift of gab, only to wind up a paranoid alcoholic mired in the trappings of luxury, in trouble with the Feds for tax fraud. You pictured a man, right? Gotcha! This is the genius of THE ICE CREAM QUEEN OF ORCHARD STREET: in a novel that condenses the innocence, the calculation, the hope, and the delusions of twentieth-century America into one figure, Susan Jane Gilman taps a heroine to do the heavy lifting. The scope is broad, the writing is sumptuous, and Lillian Dunkle née Malka Treynovsky leaves Kane and Gatsby in the dust: she's a full-steam-ahead geyser tapped into the American life force itself."
—
Ellis Avery, author of The Teahouse Fire
"This shrewd and lively novel tells us about those chasms between public success and private truths that make up so much of American life. The energetic narrator, the ice cream queen, is a confidence-woman, and her darkly comic story about life in the big city and in the media spotlight will give readers chills."
—
Charles Baxter, author of The Soul Thief
Grand Central Publishing, 9780446578936, 512pp.
Publication Date: June 10, 2014
About the Author
Susan Jane Gilman is the author of Hypocrite in a Pouffy White Dressand Kiss My Tiara. She has an MFA in Creative Writing from the University of Michigan, and has written commentary for The New York Times, The Los Angeles Times, and Ms. magazine, among others. Her fiction and essays have received several literary awards. Though she lives in Geneva, Switzerland, she remains, eternally, a child of New York.
Book Videos
or
Not Currently Available for Direct Purchase