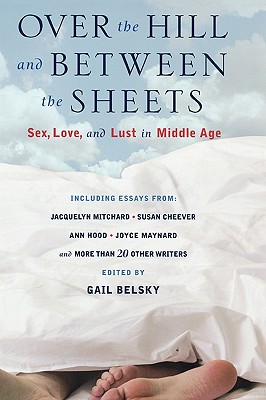 Over the Hill and Between the Sheets (Hardcover)
Sex, Love, and Lust in Middle Age
Grand Central Life & Style, 9780446580793, 304pp.
Publication Date: July 9, 2007
* Individual store prices may vary.
Description
Every Baby Boomer has to confront it: their changing midlife sex lives. Now, Gail Belsky provides an unfailingly honest anthology that is incredibly varied, wickedly funny, shockingly explicit, and surprisingly sweet about life in the bedroom after 40. Topics include an unexpected second marriage to a much younger man, the discovery of phone sex during wartime, the confession to an adulterous affair, and a his-and hers dissection of the changes in a long-term partnership--the good, the bad, and the ugly. It's all here on the journey "over the hill and between the sheets."
About the Author
Gail Belsky is a consulting magazine editor and professor of journalism at Fordham University. An eight-year veteran of women's magazines, Gail was executive editor at Working Mother and Senior Editor at Parents. She worked on the launch of Time Inc.'s newest women's magazine title, All You. GAIL BELSKY lives in Montclair, New Jersey.