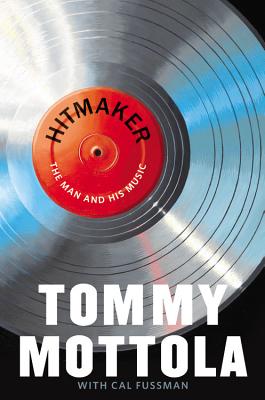 Hitmaker: The Man and His Music (Hardcover)
The Man and His Music
Grand Central Publishing, 9780446585187, 387pp.
Publication Date: January 29, 2013
* Individual store prices may vary.
or
Not Currently Available for Direct Purchase
Description
Much has been written about Tommy Mottola, one of the most powerful, visionary, and successful executives in the history of the music industry. He discovered, developed and launched the careers of many superstars, including Mariah Carey, Celine Dion, Shakira, Jennifer Lopez and Gloria Estefan, and is credited with creating the "Latin Explosion." He has had the privilege of working alongside Bruce Springsteen, Billy Joel, Bob Dylan, Beyonce, Michael Jackson, Barbara Streisand, the Dixie Chicks, Pearl Jam, Aerosmith, Tony Bennett, and Ozzy Osbourne, amongst other music giants. This is his story--a story of the modern music industry, from Elvis to the iPod--through the eyes of the man who made much of it happen.
HITMAKER recounts how a kid from the Bronx--and a college dropout--became one of the music industry's most creative and controversial CEOs. For the first time, Tommy lays bare the facts behind the most sensational aspects of his life, such as being married to and developing the career of Mariah Carey, managing Michael Jackson's emotional ups and downs, and the power struggle with his onetime boss and mentor Walter Yetnikoff. HITMAKER will take you inside this world of power, money, and fame as he recounts the fascinating dealings with countless icons, and what it was like to be at the top when the business suddenly changed.
Tommy's story is one that will never be duplicated--and here it is, in his own voice, for the first time.
About the Author
Tommy Mottola is one of the highest-profile executives in the history of the music industry. He is credited with discovering and guiding the careers of many of the world's most iconic music artists. Starting as a musician and an Epic Records recording artist at the age eighteen, he returned twenty years later to run that very company as Sony Music Entertainment's global CEO. In his tenure, he is credited with tripling the company's revenue, selling an estimated 8 billion CDs, and generating more than $65 billion in sales. Tommy now heads the Mottola Media Group, a global entertainment and media company in New York City. He resides in New York City with his wife, Thalia, and their two young children, Sabrina and Matthew, and close by are his two older children, Sarah and Michael.
Praise For Hitmaker: The Man and His Music…
"Tommy's a smart guy, he's creative, and he's got street smarts and he did it! It's one of those classic American success stories, coming out of a neighborhood like the Bronx, you just do it, you make it and you're able to become the CEO of Sony. I was proud of him."
--Robert De Niro

"Tommy knows what it's like to be hungry. He's a rock and roll animal, and he's a street guy. He had that fire in the belly. You're not gonna keep a guy like that down. He thrives on adversity."
--Billy Joel

"Tommy became a huge part of my life and my career. He's a guru. He knows what he's doing. No one had as much to do with the success of the music business as Tommy. He has created more superstars than anyone else. All these amazing artists with such great catalogs, it all had to do with Tommy."
--Jennifer Lopez

"Launching an artist's career, creating the aura that someone special is about to come on the scene, and then taking it to each separate level where they become not only national stars, but international stars, with uniqueness and a special aura, Tommy did that extremely well."
--Clive Davis

"Tommy Mottola's got guts and balls of steel. When the whole world said no to the Chicago soundtrack, Tommy said yes. The album won a Grammy and sold four and a half million copies. So much for the naysayers."
--Harvey Weinstein

"I've met a few legends in my life and Tommy Mottola is one of them. What Tommy did, in my opinion, is change the landscape of music and the music business. He made the music business more fun, less corporate, more maverick...He was a catalyst in making me think about things differently and it changed the course of my life. He understands star power, making superstars, and globalization."
--Simon Cowell
Advertisement