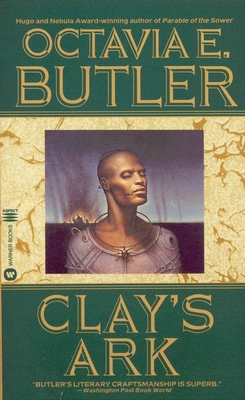 Clay's Ark (Paperback)
Aspect, 9780446603706, 224pp.
Publication Date: December 1, 1996
Description
In a violent near-future, Asa Elias Doyle and her companions encounter an alien life form so heinous and destructive, they exile themselves in the desert so as not to contaminate other humans. To resist the compulsion to infect others is mental agony, but to succumb is to relinquish humanity and free will. Desperate, they kidnap a doctor and his two daughters as they cross the wasteland--and endanger the world.
About the Author
OCTAVIA E. BUTLER, often referred to as the "grand dame of science fiction," was the author of several award-winning novels including Parable of the Talents, winner of the Nebula Award for Best Novel. Recipient of a MacArthur Foundation "genius" grant and numerous literary awards, she has been acclaimed for her lean prose, strong protagonists, and social observations in stories that range from the distant past to the far future. She passed away on February 24, 2006.
Advertisement