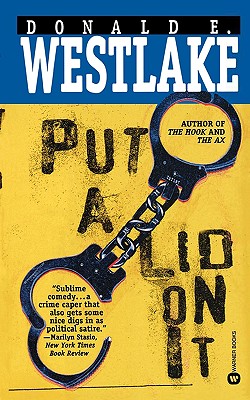 Put a Lid on It (Paperback)
Grand Central Publishing, 9780446612050, 304pp.
Publication Date: March 1, 2003
* Individual store prices may vary.
Description
Francis Meehan, a career thief staring at life without parole, is awaiting sentencing at the Manhattan Correctional Center when a man makes him an offer he could refuse. It seems the man from Washington represents the presidential re-election campaign, which is in need of a little professional help. So they "outsource" Meehan, in return for a walk from all pending criminal charges, of course. All he has to do is steal a compromising video tape of the President before the other side springs an "October Surprise." A shrewd burglar, Meehan bites, and shows just how easy Watergate would have been had they left it to the professionals.