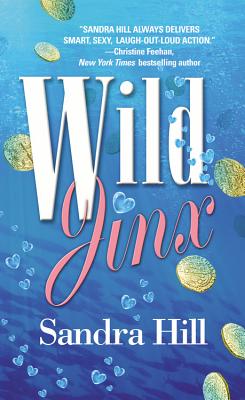 Wild Jinx (Mass Market)
Grand Central Publishing, 9780446616539, 384pp.
Publication Date: March 1, 2008
* Individual store prices may vary.
Description
In the third book of her hot and hilarious series, New York Times bestselling author Sandra Hill takes readers along on another wild ride with Jinx, Inc., where trouble is no match for a cagey Cajun matchmaker--and passion conquers all. When reporter Celine Arseneaux entered The Playpen, a Baton Rouge club for men AND women, she never expected John LeDeux to swagger up to her.

Sure, the bayou's notorious bad boy was pure sex on the hoof. But even with her expose on the line, Celine will refuse to be his conquest left cryin' in her crayfish -- at least not again. Not for this man who doesn't even remember her! Detective LeDeux had always been too hot to handle, but now he was on fire as the cop posing as a gigolo to bust the Dixie Mafia. Joining Tante Lulu's treasure hunt seems a fine way to avoid the media ruckus--until Celine pursues her story deep into the bayou, stoking John's hazy memories of a sizzling night five years ago....
About the Author
Humor (and sizzle) are the trademarks of Sandra Hill novels, all fifty or so of them, whether they be about Cajuns, Vikings, Navy SEALs, treasure hunters, or a combination of these. Readers especially love her notorious Tante Lulu, the bayou matchmaker/folk healer, and often write to say they have a family member just like hero -- or wish they did. Growing up in a small town in Pennsylvania, Sandra says she was quiet and shy, no funny bone at all, but she was forced to develop a sense of humor as a survival skill later in her all-male household: a husband, four sons, and a male German shepherd the size of a horse. Add to that mix now a male black lab, two grandsons -- a rock musician and an extreme athlete -- and a stunning granddaughter, who is both gifted and a gift, and you can see why Sandra wishes all her fans smiles in their reading.
or
Not Currently Available for Direct Purchase