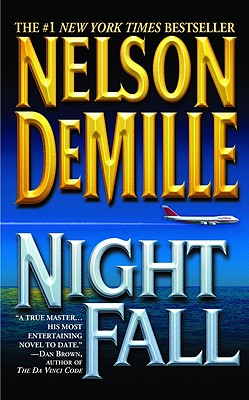 Night Fall (Mass Market Paperbound)
Warner Vision, 9780446616621, 692pp.
Publication Date: November 1, 2005
* Individual store prices may vary.
or
Not Currently Available for Direct Purchase
Description
A John Corey Novel On a Long Island beach at dusk, Bob Mitchell and Janet Whitney conduct their illicit love affair in front of a video camera, set to record each steamy moment. Suddenly a terrible explosion lights up the sky. Grabbing the camera, the couple flees as approaching police cars speed toward the scene. Five years later, the crash of TWA Flight 800 has been attributed to a mechanical malfunction. But for John Corey and Kate Mayfield, both members of the elite Anti-terrorist Task Force, the case is not closed. Suspecting a cover-up at the highest levels and disobeying orders, they set out to find the one piece of evidence that will prove the truth about what really happened to Flight 800 - the videotape that shows a couple making love on the beach and the last moments of the doomed airliner.
About the Author
Nelson DeMille is a former U.S. Army lieutenant who served in Vietnam and is the author of nineteen acclaimed novels, including the #1 "New York Times" bestsellers "Night Fall, Plum Island, The Gate House, The Lion," "The Panther" and "Radiant Angel." His other "New York Times" bestsellers include "The Charm School, Word of Honor, The Gold Coast, Spencerville, The Lion's Game, Up Country, Wild Fire," and "The General's Daughter," the last of which was a major motion picture. For more information, you can visit NelsonDeMille.net.
Advertisement