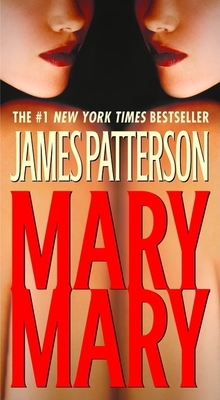 Mary, Mary (Mass Market Paperbound)
Warner Vision, 9780446619035, 435pp.
Publication Date: October 1, 2006
Description
Somebody is murdering Hollywood's A-list. Her calling card: "You've got mail." On a family vacation, FBI agent Alex Cross is asked to investigate the shooting of a top actress and an e-mail sent to the Los Angeles Times with shocking details about the murder, signed Mary Smith. More killings and more e-mails follow, and Mary Smith is getting better every time. To hunt down this merciless killer of Tinseltown's elite, Cross must navigate a world where the stars sip San Pellegrino at the Ivy as hopefuls hover around studio gates with 8 X 10 glossies. And when the case catapults into blockbuster proportions, Cross and the LAPD scramble to find a pattern-before Mary sends one more chilling update.
About the Author
James Patterson has had more "New York Times" bestsellers than any other writer, ever, according to "Guinness World Records." Since his first novel won the Edgar Award in 1977 James Patterson's books have sold more than 300 million copies. He is the author of the Alex Cross novels, the most popular detective series of the past twenty-five years, including "Kiss the Girls "and "Along Came a Spider." He writes full-time and lives in Florida with his family.
Advertisement