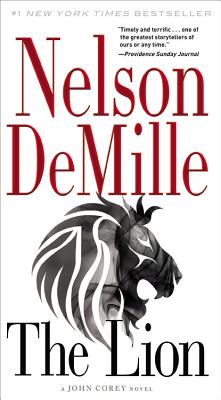 The Lion (Mass Market Paperbound)
Grand Central Publishing, 9780446619257, 562pp.
Publication Date: May 1, 2012
Description
In this follow-up to The Lion's Game, John Corey, former NYPD Homicide detective and special agent for the Anti-Terrorist Task Force, is back. And, unfortunately for Corey, so is Asad Khalil, the notorious Libyan terrorist otherwise known as "The Lion." Last we heard from him, Khali had claimed to be defecting to the US only to unleash the most horrific reign of terrorism ever to occur on American soil. While Corey and his partner, agent Kate Mayfield, chased him across the country, Khalil methodically eliminated his victims one by one and then disappeared without a trace.

Now, years later, Khalil has returned to America to make good on his threats and take care of unfinished business. "The Lion" is a killing machine once again loose in America with a mission of revenge, and John Corey will stop at nothing to achieve his own goal -- to find and kill Khahil.
About the Author
Nelson DeMille is a former U.S. Army lieutenant who served in Vietnam and is the author of nineteen acclaimed novels, including the #1 "New York Times" bestsellers "Night Fall, Plum Island, The Gate House, The Lion," "The Panther" and "Radiant Angel." His other "New York Times" bestsellers include "The Charm School, Word of Honor, The Gold Coast, Spencerville, The Lion's Game, Up Country, Wild Fire," and "The General's Daughter," the last of which was a major motion picture. For more information, you can visit NelsonDeMille.net.
Praise For The Lion…
"A fast-paced and exciting grabber of a thriller. Highly recommended."

"This is a well-constructed and satisfying sequel, full of exciting...visual imagery."

"DeMille splices gripping action scenes with accounts of Khalil's horrifically inventive attacks and the ATTF's futile countermeasures."
Advertisement