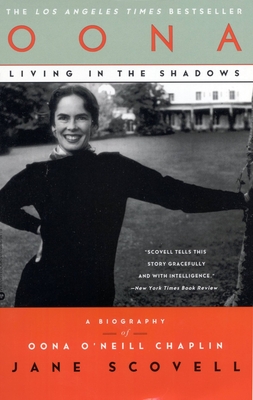 Oona Living in the Shadows (Paperback)
A Biography of Oona O'Neill Chaplin
Grand Central Publishing, 9780446675413, 368pp.
Publication Date: November 1, 1999
* Individual store prices may vary.
Description
Born into a family blessed by genius and plagued by tragedy, Oona lived in the shadow of greatness from an early age. One of the most exquisite and enigmatic beauties of her generation, she intrigued the public for decades. Now, in this stunning biography, new light is shed, at last, on the mystery that was... OONA The daughter of Nobel Prize-winning playwright Eugene O'Neill, Oona mixed easily among Manhattan's cafe society and was named New American Debutante of the 1941-42 social season. But at just eighteen she shocked the world by running off to Hollywood and marrying a man thirty-six years her senior: the brilliant and controversial Charlie Chaplin. From the child who yearned for her absent father's love, to the woman who became the mainstay in an extraordinary marriage; from the dedicated wife and devoted mother of eight to the devastated widow, this book reveals a spirit as fascinating as the geniuses who surrounded her. Extensively researched, Oona's story is rich with exciting insights into her successful union, her world of celebrity--Hollywood in its heyday--and the allure and intellect that made her a heroine in her own right.
or
Not Currently Available for Direct Purchase