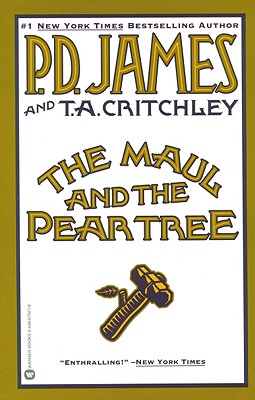 The Maul and the Pear Tree (Paperback)
Warner Books (NY), 9780446679213, 288pp.
Publication Date: May 1, 2002
Description
In this riveting true crime account, acclaimed author P. D. James, the "Queen of the English mystery novel" (Newsweek) joins forces with historian T. A. Critchley to re-create the Radcliffe Highway murders, a series of vicious crimes committed in 1811 ... The scene is the London Docks near Wapping Old Stairs, a sinister neighborhood where pirates were often hanged. The first victims were two hardworking shopkeepers, along with their baby and shop boy. Twelve days later and only a few blocks away, an equally blameless pub owner was found together with his wife and servant, victims of equal cruelty and apparent absence of motive. The serial killings provoked nationwide notoriety and panic. With the atmosphere and pacing of her best novels, James reveals the rudimentary police system of Regency London coping with a major murder investigation -- and crimes that rank up there with Jack the Ripper, the Boston Strangler, and Son of Sam as the very symbol of murderous and unthinking brutality.
Advertisement