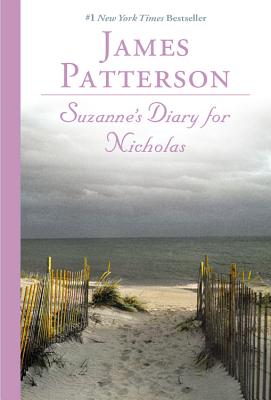 Suzanne's Diary for Nicholas (Paperback)
Grand Central Publishing, 9780446679596, 272pp.
Publication Date: April 29, 2002
Description
Katie Wilkinson has finally found the perfect man - but one day he suddenly disappears, leaving behind only a diary written by a new mother named Suzanne for her baby, Nicholas. In it she intimately reveals the romance between herself and the child's father, her hopes for their marriage, and her unparalleled joy in motherhood. As Katie reads on, she realizes that the man she loves is Suzanne's husband. Now, filled with terror and hope, Katie must struggle to understand what has happened - and find out if her new love has a prayer of surviving.
About the Author
James Patterson has had more New York Times bestsellers than any other writer, ever, according to Guinness World Records. Since his first novel won the Edgar Award in 1977 James Patterson's books have sold more than 300 million copies. He is the author of the Alex Cross novels, the most popular detective series of the past twenty-five years, including Kiss the Girls and Along Came a Spider. He writes full-time and lives in Florida with his family.
Advertisement