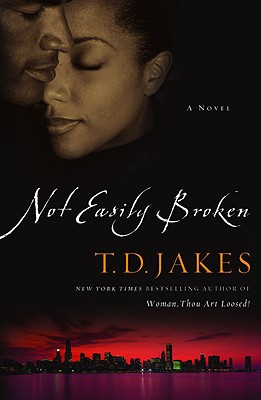 Not Easily Broken (Paperback)
A Novel
FaithWords, 9780446693844, 256pp.
Publication Date: October 17, 2007
* Individual store prices may vary.
Description
When life forces them apart, a couple struggles to save their marriage from destruction -- and rediscover the meaning of true happiness -- in this inspiring novel from New York Times bestselling author T.D. Jakes.
Clarice and Dave Johnson have different visions of meaning and success. He is satisfied coaching little league and running a janitorial service in his blue jeans and pick-up truck; she is driven to climb the social ladder and display her success with designer labels and luxury cars.
After years of disagreeing about what true happiness and love really are, Dave and Clarice are finally facing the breaking point of their marriage. When Clarice's leg is crushed in a car wreck, the obvious truth is finally exposed: her injuries aren't the only pain that needs immediate attention.
As they struggle to find restoration, Dave and Clarice learn the importance of promises made and kept -- and the truth that help sometimes comes from unlikely places.
About the Author
T. D. Jakes, one of the world's most widely recognized pastors, is the bestselling author of Woman Thou Art Loosed and sixteen other popular books. He has inspired millions through his speaking tours, and his television show, The Potter?s Touch, airs weekly on Trinity Broadcast Network. The senior pastor of The Potter's House, a multiracial, nondenominational church, Bishop Jakes lives in Dallas, Texas, with his wife and five children. You can read more about Jakes and his ministry at www.tdjakes.org and www.thepottershouse.org.