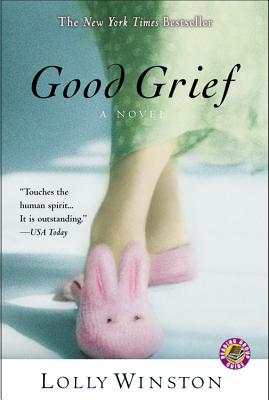 Good Grief (Paperback)
Warner Books (NY), 9780446694841, 357pp.
Publication Date: April 4, 2005
Description
Thirty-six-year-old Sophie Stanton desperately wants to be a good widow-a graceful, composed, Jackie Kennedy kind of widow. Alas, she is more of the Jack Daniels kind. Self-medicating with ice cream for breakfast, breaking down at the supermarket, and showing up to work in her bathrobe and bunny slippers-soon she's not only lost her husband, but her job, house...and waistline. With humor and chutzpah Sophie leaves town, determined to reinvent her life. But starting over has its hurdles; soon she's involved with a thirteen-year-old who has a fascination with fire, and a handsome actor who inspires a range of feelings she can't cope with-yet.
Advertisement