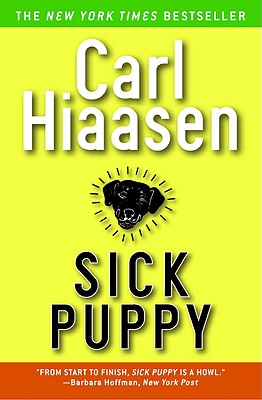 Sick Puppy (Paperback)
Grand Central Publishing, 9780446695688, 447pp.
Publication Date: April 12, 2005
Description
An eco-terrorist with a trust fund, Twilly Spree, is tailing a litterbug in a purple Range Rover with plates that read "cojones". Before he knows it, Spree is up to his cojones in corrupt Florida politicos and some very sick puppies, including a Republicans-only hooker and a millionaire developer with a fetish for Barbies. But when Spree learns that the fate of an unspoiled island is at stake, he refuses to be intimidated. While defending the land and its indigenous toads, he'll steal a man's wife, gouge out the eyes of big game trophies, and even risk his life two or three times in the most outrageous Hiaasen novel yet.
Advertisement