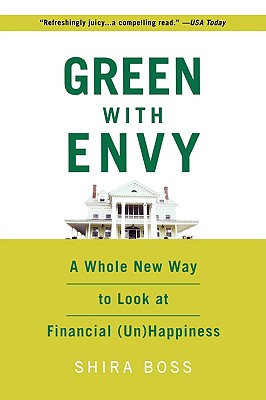 Green With Envy (Paperback)
A Whole New Way to Look at Financial (Un)Happiness
Business Plus, 9780446695985, 224pp.
Publication Date: May 21, 2007
* Individual store prices may vary.
Description
A silent struggle with our money is raging across America. Everyone wants to keep up with the Joneses, regardless of income, occupation, or net worth. Our contentment is based not on the size of our bank account but on how we measure up to those around us. But how can anyone make realistic comparisons to others when everyone's personal finances are shrouded in secrecy and shame? GREEN WITH ENVY offers a tantalizing mix of hard facts and juicy gossip while exposing the shocking gap between public image and what's really going on behind closed doors. Boss peers into the lives and checkbooks of our neighbors--from a U.S. Congressman to a New York City couple to a suburban family--and gives readers practical steps to improve their financial well-being without touching their bank account.
About the Author
A graduate of Columbia University, Shira Boss has been a fulltime freelance journalist writing mostly on personal finance and business. She has been a regular contributor to Forbes.com, Good Housekeeping, Christian Science Monitor, Crain's New York Business, and NPR's "Marketplace." She and her husband live in Manhattan.