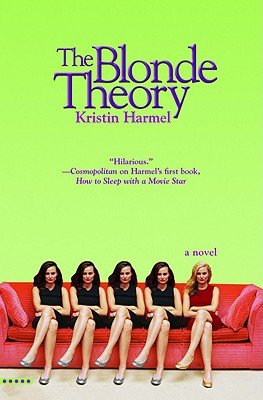 The Blonde Theory
Paperback

* Individual store prices may vary.
Description
"Hilarious...deliciously entertaining." - Sarah Mlynowsi, author of Monkey Business
"Kristin Harmel dishes with disarming honesty and delivers a sparkling, delightful story." -- Laura Caldwell, author of The Year of Living Famously
Harper Roberts is a corporate attorney in Manhattan. She's smart, attractive, and funny. So why can't she find a date? Men flock to her at parties when they think she's a dumb blonde. But, as soon as they realize she's a Harvard-educated lawyer, they flee. Harper's best friend is a magazine editor who suggests Harper go on assignment for a month as a 'dumb blonde' and see if it changes her dating perspective. So, for two weeks, Harper goes undercover. She changes her wardrobe, her conversation, her body language. The result is a series of comical encounters. Soon, Harper must take a good look in the mirror and realize that it's not just men who judge people on their looks.
5 Spot, 9780446697590, 304pp.
Publication Date: February 22, 2007
About the Author
Kristin Harmel is the author of four women's fiction novels. She also reports for People magazine, and her work has appeared in magazines including Glamour, Runner's World, Woman's Day, American Baby, and Men's Health. She's also the author of two novels for teens. Kristin Harmel lives in Orlando, Florida.